10. November 2015
LED chips (edge lengths 230 to 380 µm) embedded in a radiation pit of a photodetector wafer
Research and industry worldwide are working on health wearables, mobile and barely visible systems that can record and analyze vital parameters with a high degree of comfort and under everyday conditions and make them available to medical professionals for evaluation.
In the future, the continuous recording of so-called peripheral photoplethysmograms should provide further valuable information on human health. In addition to pulse and arterial oxygen saturation, these include heart rate variability, respiratory rate, and information on vascular stiffness and signs of rising or falling blood pressure.
Elevated blood pressure is now the most important risk factor for cardiovascular disease.
The necessary raw data is taken from the shape of the pulse wave and its temporal behavior. A high quality of the sensor signals and the application of suitable mathematical algorithms in the data analysis are mandatory prerequisites for a wide range of medical applications.
For this purpose, the CiS Research Institute will present miniaturized, silicon-integrated, multispectral photoplethysmography sensors at COMPAMED 2015.
These are placed in the external auditory canal and are individually adapted to the patient.
Sensor performance and high wearing comfort were the main focus during development.
Up to 4 LEDs of different wavelengths are currently used to take additional measurements from different tissue depths and to detect and eliminate motion artifacts. The optical sensor can also be used to measure temperature.
The Erfurt scientists achieved this success through a holistic development approach. This includes all technological steps from sensor design to in-house sensor production, but also the necessary system knowledge, especially for optical simulation of the skin model and for electronic signal acquisition, processing and optimization.
The special technological features of the microsensor solution lie in the use of 3D-structured silicon wafers on which the photodetectors are already integrated. The number and wavelengths of the light sources are mounted with high precision as bare chips in the specified cavities of the silicon wafer according to exact specifications.
Within the framework of an accompanying, still ongoing research project, the scientists and engineers of the CiS Research Institute are already working on the next task. Using the laser Doppler principle, information on blood flow and perfusion in the tissue is to be obtained.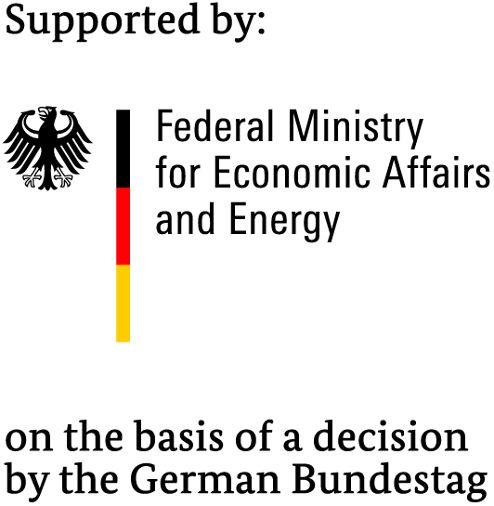 The research and development work was partially funded by the German Federal Ministry of Economics and Technology (Funding codes: VP2020410KJ2, VF140011 and VF120024).
Project presentation at:
COMPAMED, November 16-19, 2015, Düsseldorf, Hall 8a, Booth H23.1