10. July 2023
Paris will host the ICTFFM 2023: 17th International Conference on Thin Films and Functional Materials on July 10-11, 2023. In the session "Engineering And Physical Sciences Research", Dr. Li Long and Prof. Thomas Ortlepp from CiS Research Institute will report on research results of studying thin polycrystalline silicon films. In the presentation "Thermoelectric Properties of Doped Polycrystalline Silicon Film" thermoelectric properties of a doped polycrystalline silicon film will be analyzed. The dependence of the performance of devices based on polycrystalline silicon on the transport properties of charge carriers in polycrystalline silicon films will be discussed. In addition, a theoretical model is presented which shows good agreement with measured results of many experiments.
The second presentation "Optimization of Thermopile Sensor Performance of Polycrystalline Silicon Film" explains a theoretical model for optimizing the performance of a thermopile sensor with polycrystalline silicon film. This was developed for thermoelectric-based infrared radiation detection and shows that the performance of a polycrystalline silicon film thermosensor can be optimized according to the thermoelectric quality factor, the sensor film structure factor, and the geometric shape factor of the sensor layout. Measurement results confirm the model.
ICTFFM provides an international and interdisciplinary platform for scientists, companies and educational institutions to network and learn about the latest trends and results in the field of thin films and functional materials.
More information:
https://waset.org/thin-films-and-functional-materials-conference-in-july-2023-in-paris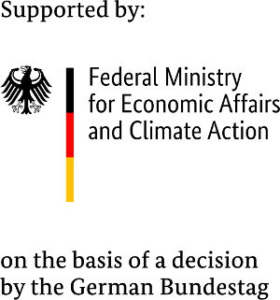 The research and development work described was carried out in the research projects "CMOS-compatible thermopile infrared sensor arrays (TPA)" (funding code: 49MF190037), "Development of a CMOS-compatible thermopile infrared sensor for gas detection (TPS)" (funding code: MF150013), "Novel isothermal sensor by front side cavities (NIVO)" (funding code: 49MF200129) funded by the German Federal Ministry of Economic Affairs and Climate Action (BMWK).