13. July 2023
The piezo-junction effect was discovered by Hall, Bardeen and Pearson in 1951 and is based on the effect of stress mechanically introduced into a silicon crystal on the charge carriers. It is also caused by a change in conductivity (resulting from a change in effective mass and mobility), but only by the miniority charge carriers. The piezo-junction effect is responsible for inaccuracies and drift in integrated temperature sensors and bandgap voltage references.
With the project "Piezo-junction effect based on-chip multi-sensors" the effects of environmental influences on differently designed pn-junctions or more complex bipolar lateral and vertical on-chip silicon structures will be investigated at the CiS Research Institute.
Possibilities to detect several of these influences using different combinations of semiconductor fabrication processes ("technology") and lateral bipolar components ("layout") will be identified. For a better separation of different effects, the main and the cross sensitivities will be analyzed.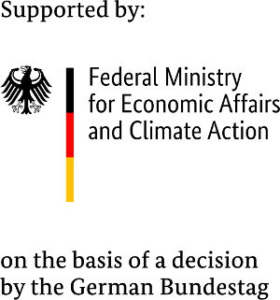 The research and development work described was funded by the German Federal Ministry of Economic Affairs and Climate Action (BMWK) in the research project "Piezo-junction effect based on-chip multi-sensors (PJS)".
Funding code: 49MV220217