22. April 2016
VCSEL illumination as semi-finished products at wafer level
The CiS Forschungsinstitut für Mikrosensorik GmbH has developed a cost-effective technology for the production of highly stable laser illuminators in a batch process. In this process, up to 20,000 of these modules are mounted on a glass wafer. The VCSEL-based laser modules are characterized by high beam quality.
So far, laser modules with emission wavelengths of 670 nm and 850 nm have been processed; others can be realized on customer request.
The glass wafers used, coated on both sides, fulfill several functions at the same time. They are an optical lens, spacer and carrier for the active elements, thus enabling a very compact design of the illumination units.
The novel micro laser illuminators use narrow-band VCSEL chips and have a size of only 0.6 mm x 0.7 mm x 1.4 mm. They emit monochromatic light with a small divergence angle of less than 0.5° and form a light spot of 300 µm at a distance of 30 mm. The radiation is highly stable linearly polarized in a plane inclined at 45° to the module edge.
The sensor concept can be adapted to specific applications, i.e. both the focal length of the lens and the wavelength of the emitter can be adapted to specific customer requirements.
These high-quality components are used, for example, in ellipsometers, reflectance and transmission measuring instruments, and polarimeters.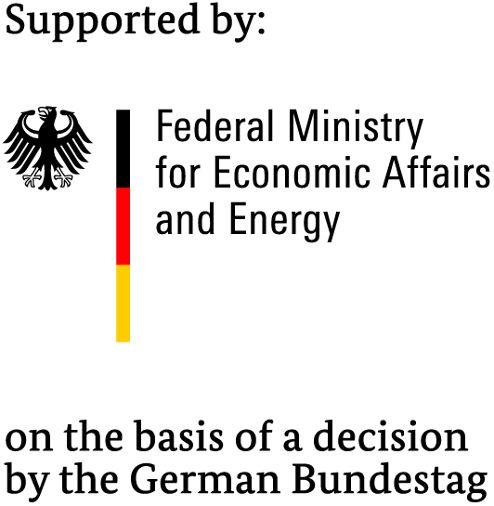 The research and development work is funded by the German Federal Ministry of Economics and Technology (Funding code: MF130023).
Project presentation at:
Hannover Messe, April 25-29, 2016, Hannover, Hall 4 Booth F34
SENSOR+TEST, May 10-12, 2016, Nuremberg, Hall 5 Booth 5-364