27. April 2016
The SMARTER-SI project offers a novel manufacturing platform across Europe on which innovative and intelligent sensor components and microsystems can be produced cost-effectively in small and medium quantities. Around 5.3 million euros in funding will go into the construction and testing of this platform until 2018.
Special technologies for the production of mechanical and optical sensors and microcomponents made of silicon, MEMS and MOEMS for short, come from one of the German partners, the CiS Research Institute from Erfurt.
The international consortium of seven research institutions from Germany, Switzerland, Spain, Ireland and Sweden as well as seven international companies and other associated partners has set itself the ambitious goal of developing the joint manufacturing platform for intelligent systems into a sustainable collaborative business model.
The simplified access to modern technologies and scientific expertise offers small and medium-sized enterprises the opportunity to bring their product innovations to series maturity more cost-effectively and in a shorter time. The cooperation model of the research partners is based on the idea of combining existing technology components in order to jointly offer solutions with significantly better technical properties.
"With SMARTER-SI, we have a unique portfolio of high technologies in the consortium. Numerous components and subsystems with a high degree of technological maturity are available for selection. We would like to share this competitive advantage with SMEs in order to be able to develop products quickly and in the required high quality," says Managing Director Prof. Dr. Thomas Ortlepp, describing SMARTER-SI's objective.
The demand addressed to all research partners is to ensure the compatibility of the interfaces between the technologies. With the success of this technological cooperation, further new opportunities will open up in Europe.
Smart systems are characterised by functional diversity and intelligence. In addition, various key technologies and state-of-the-art machines are used in their production. Each partner on its own can only cover a small area of the technologies available today, because the technical and commercial risk is simply too high. For this very reason, the project creates excellent opportunities for the rapid implementation and market launch of innovations.
Initial product ideas have already been taken up and will be implemented in the next few years, also with the participation of Thuringian companies.
CiS is currently working on the following application projects:
Maintenance-free and energy-saving CO2 measuring system based on highly sensitive optical sensors with low cross-sensitivity (CO2)
Robust and highly sensitive pressure sensor for harsh environmental conditions based on silicon strain gauge and ceramic diaphragm (LSP)
Energy-autonomous, fast and highly precise dew point measurement system for freeze drying and process control (Dew)
Portable and user-friendly multiparameter measurement system for point-of-care applications for the detection of allergens in food (POCT)
Multi-sensor platform for the detection and monitoring of condensation to protect electronic systems in the presence of moisture (EVA)
Miniaturised and modular sensor platform for respiratory treatment in medicine and wellness (SMARTresp)
In SMARTER-SI, a network of European research institutions offers a novel manufacturing platform to produce state-of-the-art microsystems for SMEs and SMEs in small quantities as cheaply as possible and without lengthy development efforts.
The EU Commission has selected Smarter-SI as one of four reference projects for the "Smart Anything Everywhere" initiative.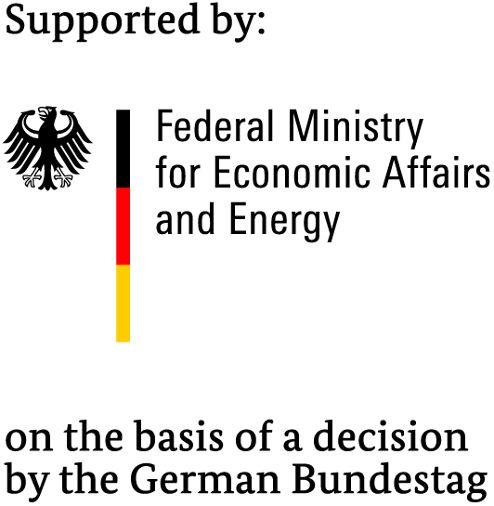 SMARTER-SI is an innovation action and is funded by the European Commission in the Horizon 2020 programme (FKZ 644596) and by the Swiss State Secretariat for Education, Research and Innovation (FKZ 15.0085).
Cooperation partners are: Hahn-Schickard (Germany), CiS (Germany), CSEM (Switzerland), IK4-Ikerlan (Spain), Swerea IVF (Sweden), UCC-TNI (Ireland), IPHT (Germany), VDI/VDE-IT (Germany) and seven SMEs.
More information: www.smarter-si.eu