28. April 2016
2 x 2 version of an LED illumination matrix. A photodiode array serves as the carrier, with which the luminous intensity of each individual LED can be monitored. In the further construction, this LED light is guided into spectrally defined, parallel beams with the help of a micro lens array and optical filters
Biological and chemical analyses on the smallest volumes enable resource-saving and significantly faster access to new findings in the life sciences. The accompanying miniaturisation means that such applications – which were previously reserved for large laboratory devices – can also be implemented in small mobile devices. This creates numerous new possibilities for quality and safety monitoring in, for example, medical and pharmaceutical applications or along the food production chain.
A multi-channel measuring head for investigations of sample volumes in the nanolitre range is currently being developed at the CiS Research Institute together with international partners within the framework of the European research project "SMARTER-SI" (GA-Nr. 644596). The principle is based on fluorescence and absorption measurement on an array of different enzyme pixels. The chemically sensitive pixels, which are only a few 100 µm in diameter, are analysed by a switchable field of parallel beams generated by a combination of LED chips, micro-optical lens arrays and optical filters. Based on the colour response of the enzyme pixels, which is measured in fractions of a second, it is possible to detect and determine the concentration of various substances. In a specific case, this is used to analyse various allergens, such as proteins, cereal flours, nuts as well as toxins, such as moulds in food and feed. However, the concept can also be transferred to other applications in the field of microfluidic or ELISA analysis.
In SMARTER-SI, a network of European research institutions offers a novel manufacturing platform to produce state-of-the-art microsystems for SMEs and mid-sized companies in small quantities as cheaply as possible and without lengthy development efforts. The EU Commission has selected Smarter-SI as one of four reference projects for the Smart Anything Everywhere initiative.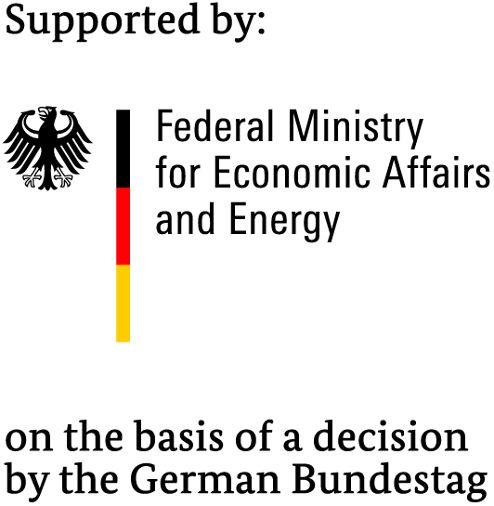 SMARTER-SI is an innovation action and is funded by the European Commission in the Horizon 2020 programme (FKZ 644596) and by the Swiss State Secretariat for Education, Research and Innovation (FKZ 15.0085).
Cooperation partners are: Hahn-Schickard (Germany), CiS (Germany), CSEM (Switzerland), IK4-Ikerlan (Spain), Swerea IVF (Sweden), UCC-TNI (Ireland), IPHT (Germany), VDI/VDE-IT (Germany) and seven SMEs.
Project presentation at:
Hannover Messe, 25-29 April 2016, Hannover, Hall 4 Stand F34
SENSOR+TEST, 10-12 May 2016, Nuremberg, Hall 5 Stand 5-364