18. April 2017
Spectral sensor with APC connection
With stacked silicon photodiodes and refined optical thin-film filters, spectrally sensitive detectors can be developed that can replace conventional, expensive spectrometers for special applications. Another feature of such spectral sensors is that measurement errors, which occur when using fibre-optic sensors due to undesired polarisation of the radiation source, can be eliminated.
The MEMS technologies available and further developed at the CiS Research Institute were the basis for the development of a new generation of spectral sensors consisting of two detector chips stacked on top of each other. Both cover a specific spectral range. The upper diode is only 50 µm thin.
The detector chips with filters, beam shaping elements, fibre couplers as well as electronics and housing are compactly joined, thus enabling a minimal sensor size that is only slightly larger than an ordinary APC socket. Optionally, the optoelectronic transducer is available as an SMD assembly. The contacts are located on the back of the chip and allow undisturbed light incidence on the detector.
The new solution concept is aimed at applications with a small wavelength range to be monitored. Narrow-band filters ensure picometer accuracy in the detection of wavelength shifts. In addition, oscillations up to 1 MHz can be measured with low noise and temporal resolution.
With the microtechnologies developed and the proven system design, a wide variety of sensor solutions can be implemented in a customer-oriented manner, e.g. for monitoring bridges, wind turbines and aircraft support structures or for measuring surface plasmon resonance in biotechnology or pharmaceuticals.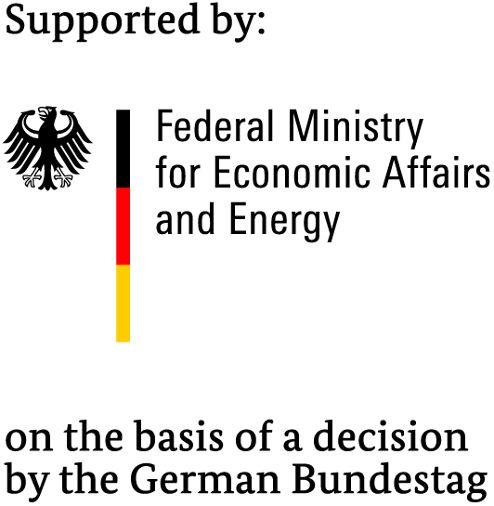 The research and development work in the 3D-SpekSens project was funded by the Federal Ministry for Economic Affairs and Energy (Funding code: MF130140).