27. October 2022
Simulations of the design and properties of microelectronic and microelectromechanical components and systems are nowadays an essential part of cost- and time-efficient manufacturing. Numerous, mostly commercial and thus also cost-intensive programs and program packages are available for this purpose. However, these almost always only offer solutions for individual sub-steps with often missing interfaces. This is especially true for the development of microelectromechanical devices (MEMS), which require a high degree of flexibility for the components and systems that are sometimes developed in parallel or modified for specific applications.
The newly started preliminary research project at the CiS Research Institute includes the goal to combine existing programs with own solutions in such a way that a continuous simulation process is created. This will be exemplified by the development of a complex simulation tool for the development of high-precision and long-term stable pressure sensors.
With this research work, technical foundations are created as a preliminary step to improve the predictive power of simulation results and, at the same time, to make product developments more cost- and resource-efficient.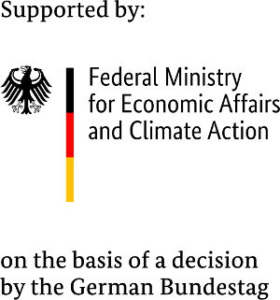 The research and development work in the project "Complex Tools for Device Simulation" (KTB) is funded by the German Federal Ministry of Economic Affairs and Climate Action
Funding code: 49VF220014