11. May 2023
The microTEC Südwest Cluster Conference will take place from May 15 to 16, 2023 in Freiburg. The already tenth edition offers a platform for networking and expert discussions and focuses on important future trends and new fields of application with microsystems technology.
In Session A2 "Microsensors", Dr. Ingo Tobehn-Steinhäuser will report on Monday, May 15, on the development of a novel heat flow sensor based on silicon technologies. The basis for this is the functional unit via series-connected temperature diodes. These can detect the physical quantity temperature as a precise absolute value as well as highly dynamically as a vector quantity. The integration of innovative high-resolution temperature sensors with a multi-dimensional characteristic field offers the possibility of self-diagnosis, a fundamental requirement of industry. The sensor has a larger signal swing and can be manufactured at low cost.
Corresponding novel heat flow sensors can not only supplement or replace conventional primary transducers for determining heat energy quantities, such as those used in conventional heat cost allocators, but are particularly suitable with regard to the precise measurement of surface temperatures.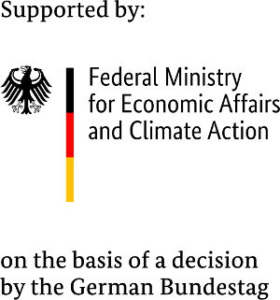 The research and development work described is funded by the German Federal Ministry of Economic Affairs and Climate Action (BMWK) in the research project "Si Heat-Flux Sensor" (Si-HFS).
Funding code: 49MF220105