31. August 2023
The piezoresistive measuring principle is the basis for many different sensors. For some time now, hybrid piezoresistive sensors have been increasingly developed. The piezoresistive component here consists not of the classic metal foil strain gauge sensors (DMS), but of silicon DMS (Si-DMS). In their design, they resemble silicon pressure sensors, which have implanted measuring resistors and are arranged as a measuring bridge. The layout can be adapted to the direction of the mechanical stress in order to realize sensors that are almost insensitive to transverse strain.
The optimal assembly technique for these sensors is the connection with solder glass or glass frit at joining temperatures above 400°C. Due to the different materials and the resulting different coefficients of thermal expansion (CTE), mechanical stresses are built in, which in an unfavorable case cause a signal change. The non-reversible processes increase in particular the thermal hysteresis, which are not compensated by a downstream measured value processing.
In the project of the CiS Research Institute different measures were investigated such as:
Targeted and accelerated reduction of mechanical assembly stresses
Precise extremely parallel and symmetrical assembly
Reduction of the ductility of the joining materials
Variation of the position of the Si strain gauge
As a result, the long-term stability of these sensors was significantly improved by a targeted and accelerated reduction of the mechanical assembly stress and a precise extremely parallel and symmetrical structure was generated.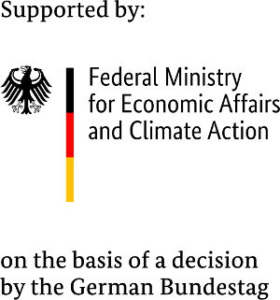 The research and development work described was funded by the German Federal Ministry of Economic Affairs and Climate Action (BMWK) in the research project "Improvement of the stability of hybrid silicon strain sensors" (SiDMeses).
Funding code: 49MF200061